Residency M Leuven, 2021
Muscular Growth
Toonmoment M-residentie
Jivan van der Ende
29.07.2021 – 29.08.2021
Museum M Leuven



In the summer of 2021 I spent three months in the residency of M Leuven, located in CAS-CO Leuven.
During my 3 month residency at M Leuven, I created different videoworks and experimented with projection.
I had the chance to get to know and collaborate with Bodybuilder David Flawinne, who worked out around
the corner of the residency studio. We spoke about discipline, the physical sacre ces he had made, his professional journey and contesting against fellow Bodybuilders. I was very interested in the images of Pride and Victory within the world of Bodybuilding contests. I had a wish to reenact his performance during the Heroes Cup 2019, a Belgian Bodybuilding contest. But once I found out how much suffering and sacri ce of David went into the preparation of a contest, I decided to let David direct his own routine, which we performed at Museum M Leuven.
.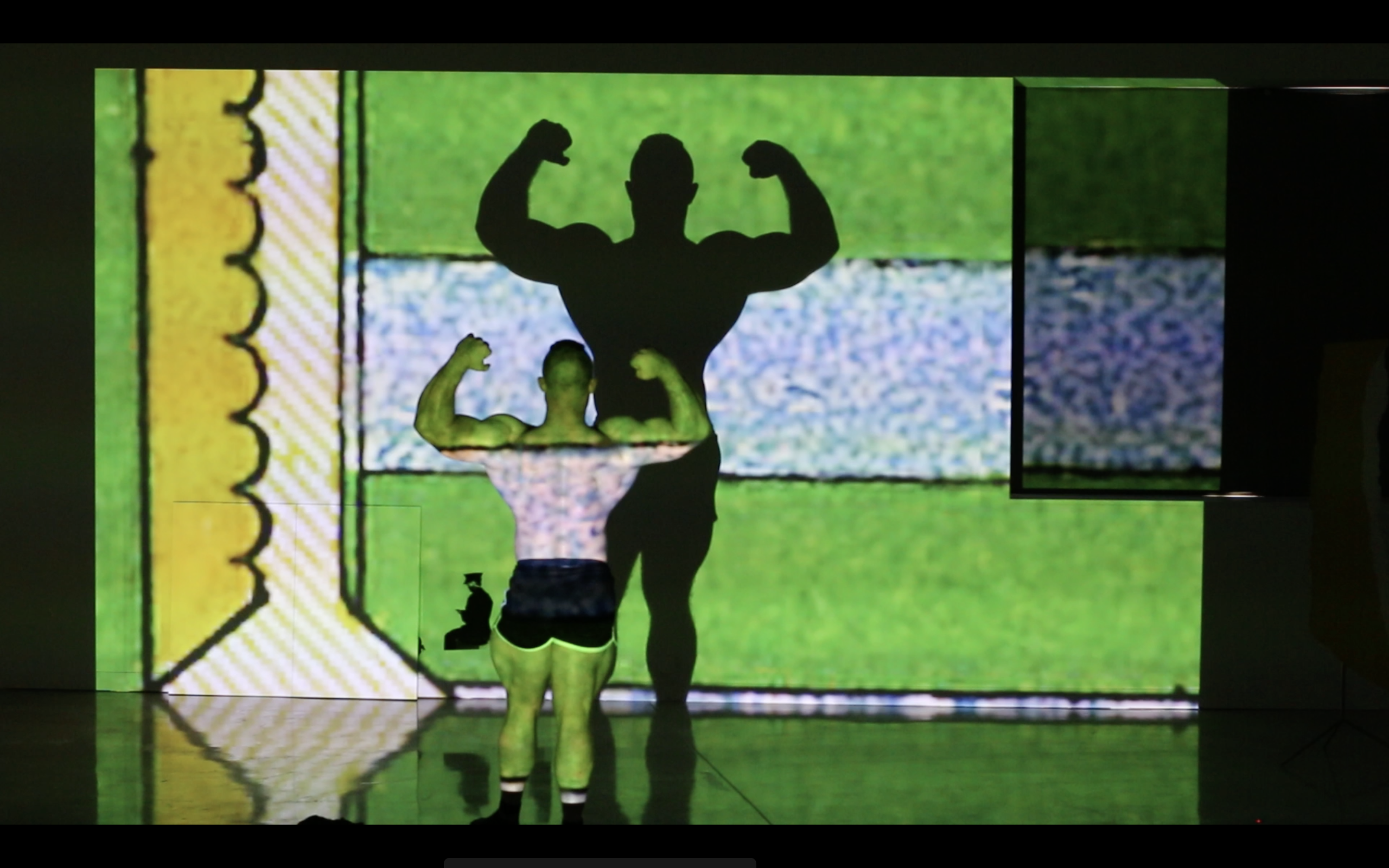 In the exhibition in M Leuven I projected still images of sketches with David and an animation of an information plate that I found on the street near my home in Antwerp on French decorations founded by Napoleon. This suited my research on the image of Pride and Victory and costume history and oppresion.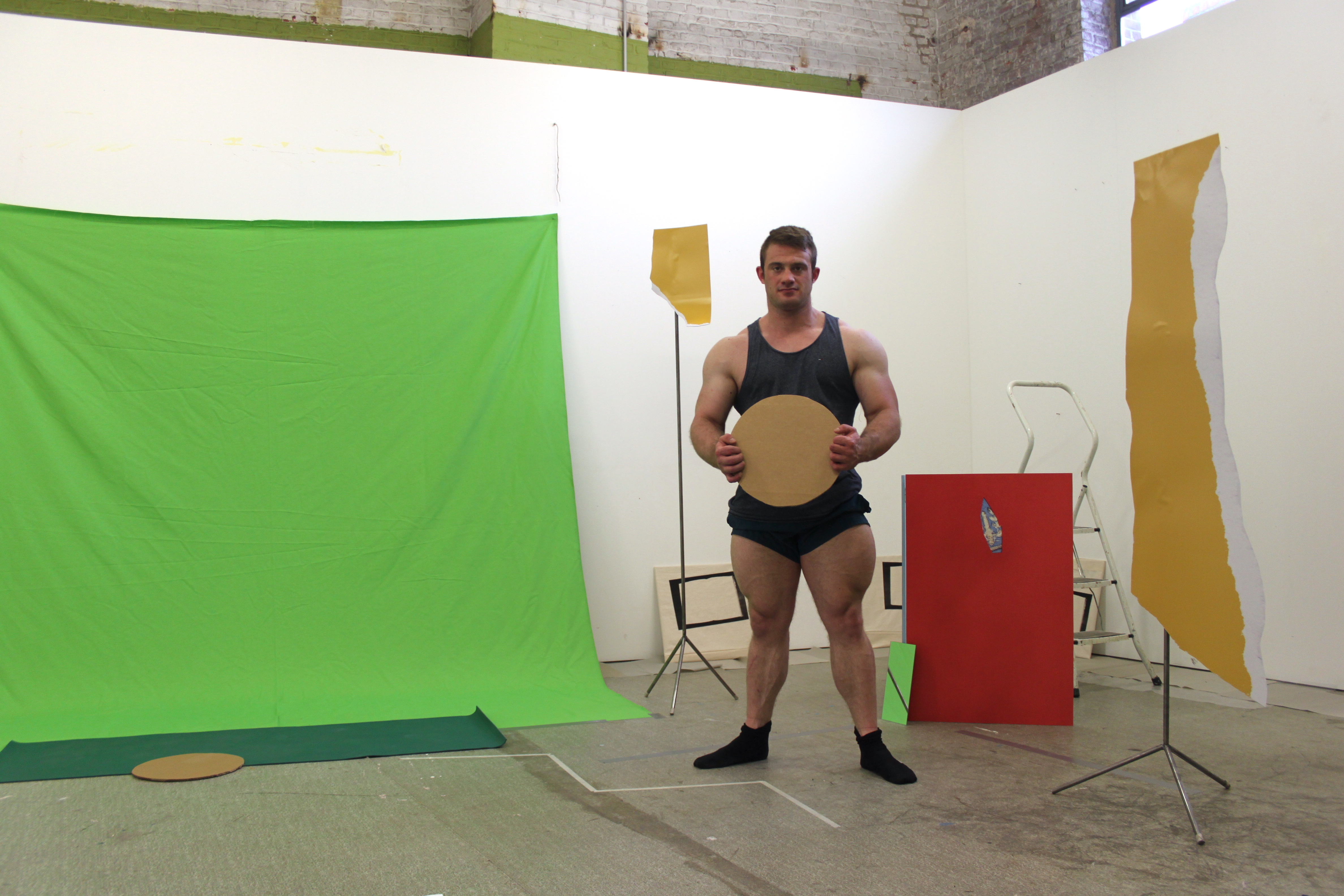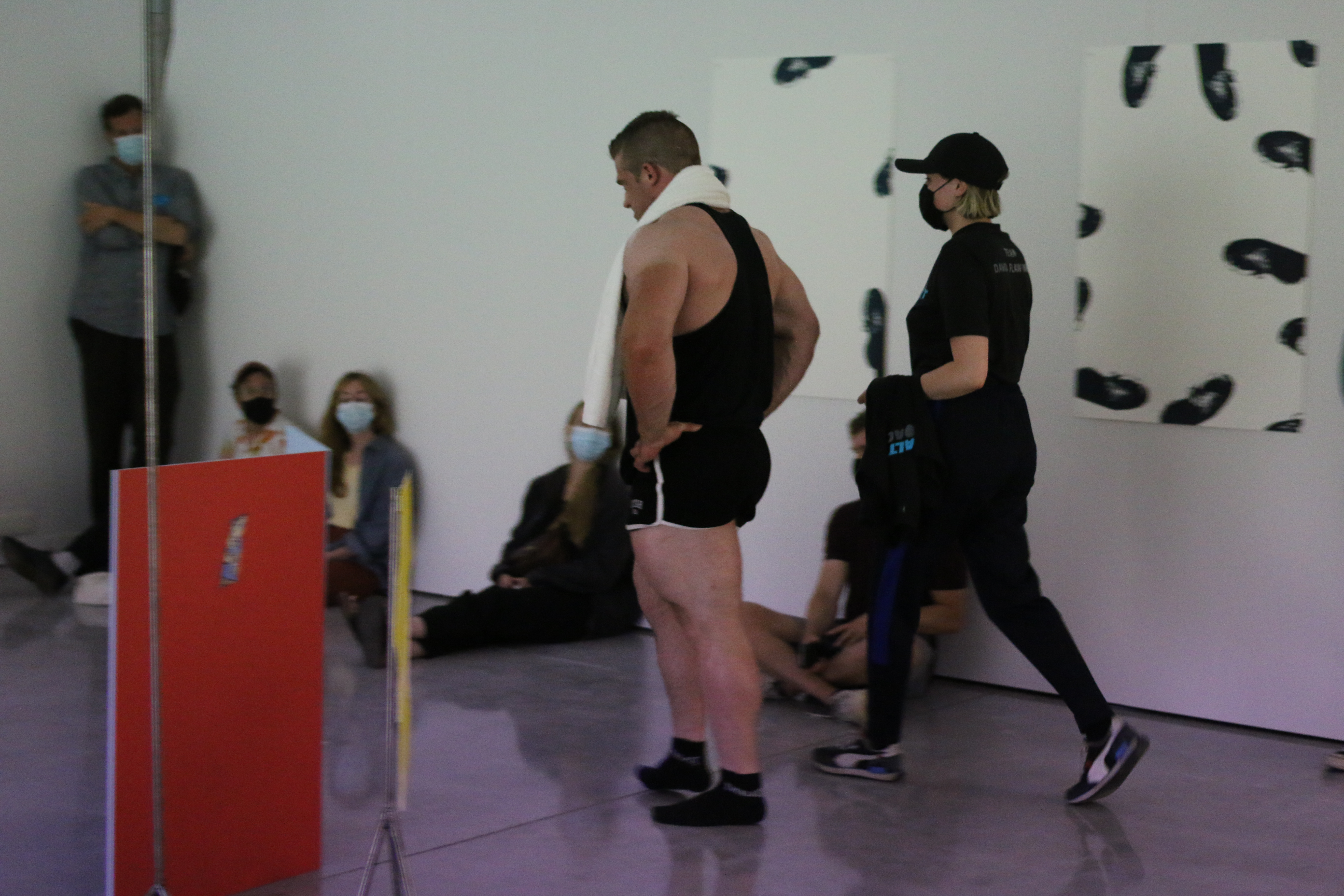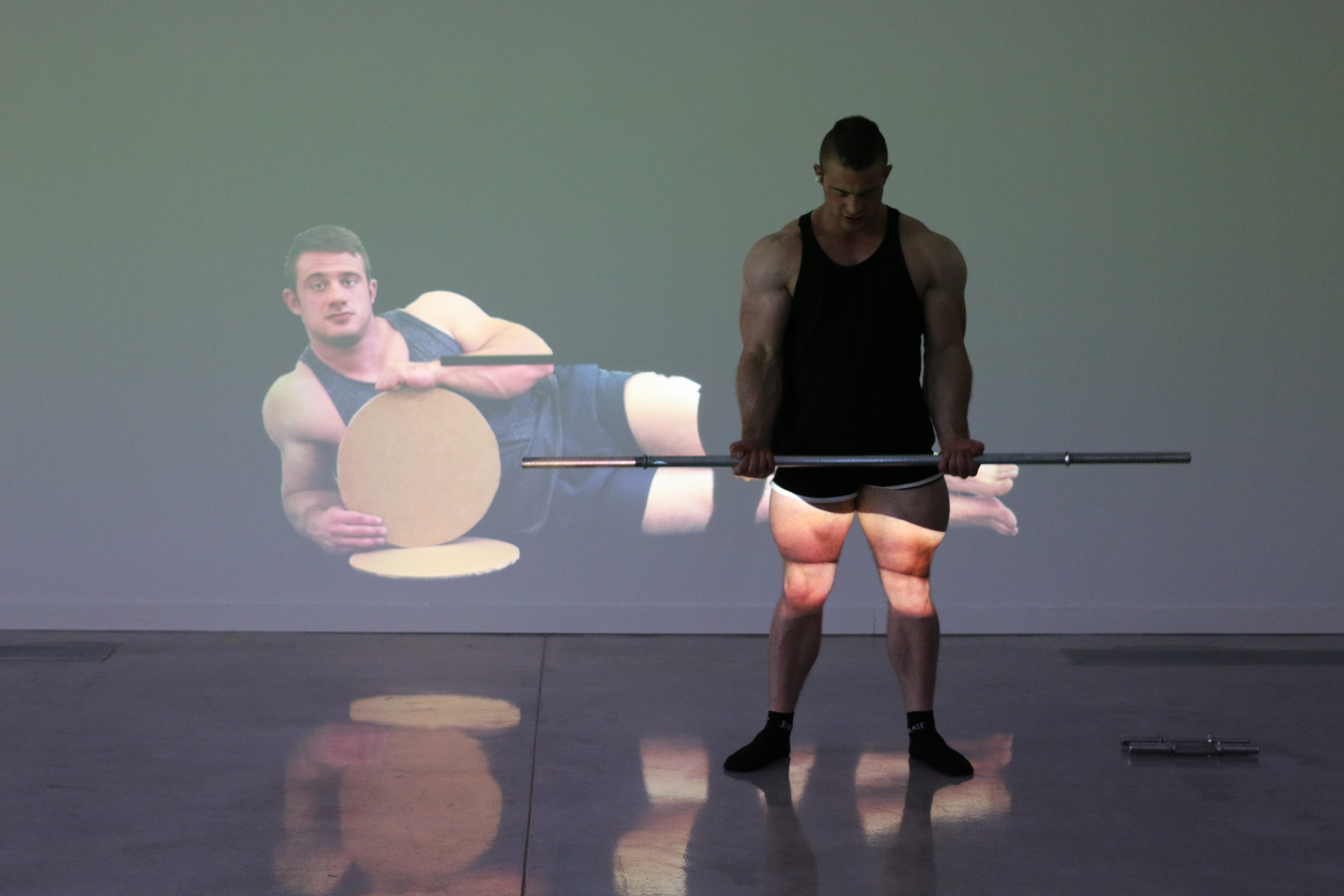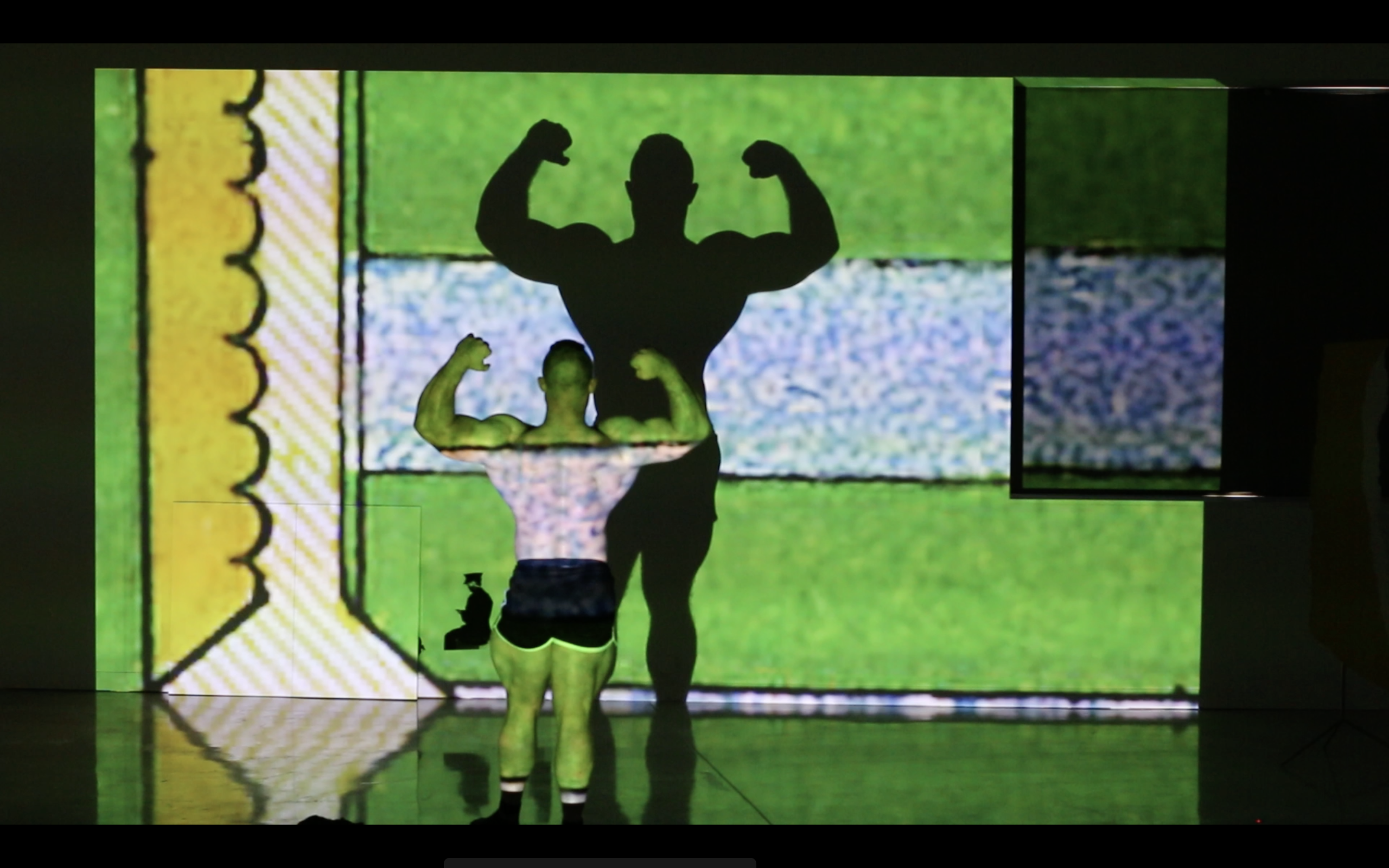 Installation and performance views by Ruby Water